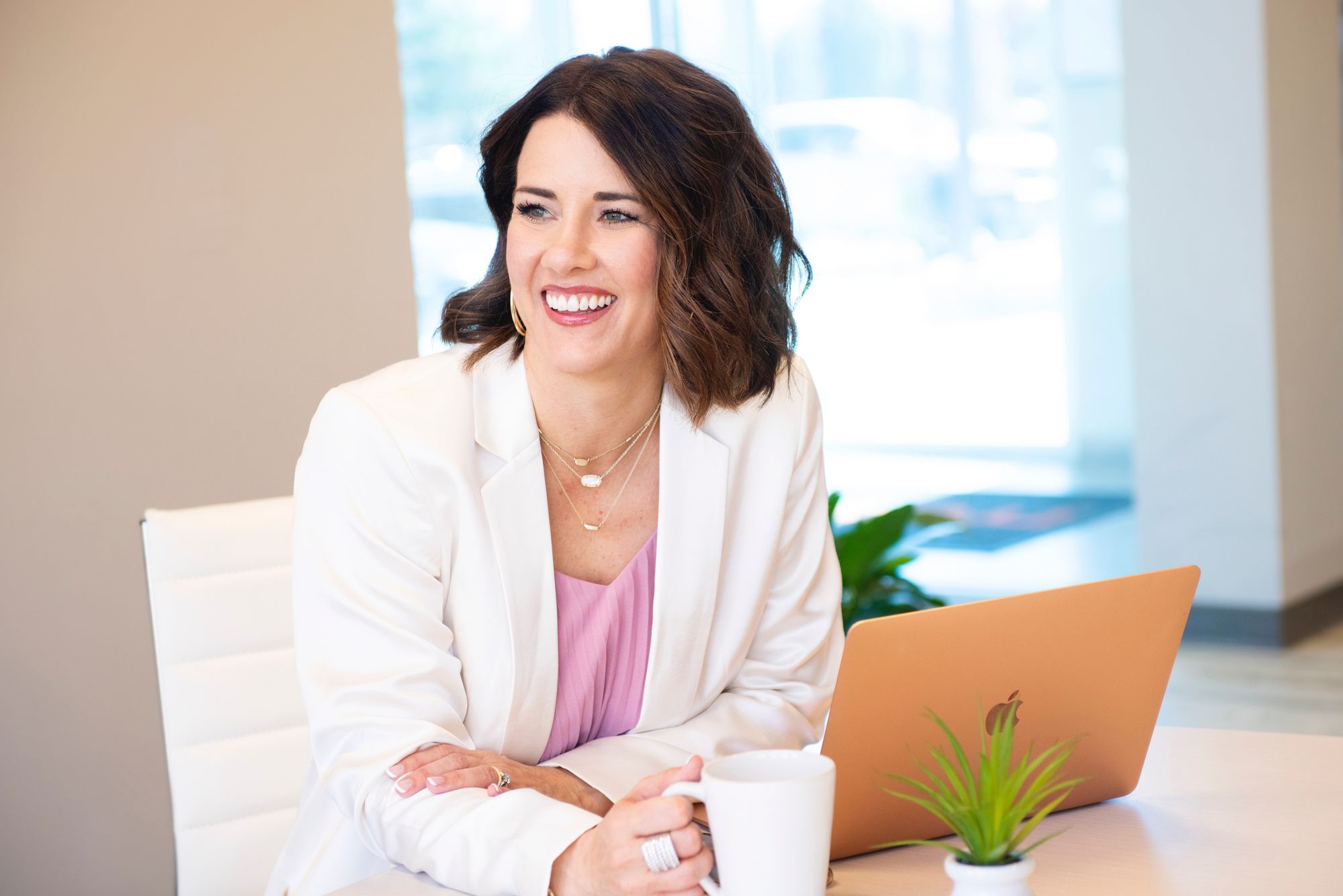 Certified Executive Leadership Coach (Real Coaching, Real Success) & International Birkman® Certified Professional
The Fiorii Strategy
Partnering with individuals and organizations to execute their unique design and elevate their impact.
At Fiorii, we believe there is a better way to approach coaching. We are anchored not only by results but by the relationships we build along the way. With proven tools and strategies like the Birkman® assessment, 360-degree leadership evaluations, one-on-one coaching, team building workshops, and our group coaching, we get to know you on a deep level so we can customize a coaching and consulting experience that is unique to you and your objectives.
Founded in 2018 by Heather Bohlinger—a Certified Executive Leadership Coach and International Birkman® Certified Professional—Fiorii Coaching and Consulting exists to help individuals and teams uncover and nurture each person's unique set of gifts, talents, and needs to set them up for optimal performance and satisfaction.
Based in northern Colorado, we offer in-person training, consulting, and coaching in the greater Denver area, while also serving clients nationally and internationally through our excellent virtual programs.
Meet Heather Bohlinger
Driven by a passion for inspiring and serving others, I have been working with high-potential and high-performing teams and leaders for over 25 years. Fiorii Coaching and Consulting is the intersection of my career-long professional insight and my desire to help others realize their own possibilities, both in life and in business.
In 2011, I found myself at a crossroads. I couldn't figure out why there was an aching unfulfillment in my life, despite having a beautiful family and a thriving career. I had grown the national sales organization I was leading to 800+ individuals, who represented the top 1% of the company. A great accomplishment that I was very proud of, but still felt something was missing.
I started working with an executive coach to help foster my professional development and it quite literally changed my life. Working with a coach was unlike any other professional development I had done up to that point. My coach was someone who challenged me to think new thoughts, encouraged me to dig deeper, was a sounding board for my ideas, reminded me of my gifts and my responsibility to use them, held me accountable to my own goals, and helped re-ignite the fire within me. It is my desire and privilege to serve my clients in this same way.
I have found great fulfillment in strategizing with hundreds of successful leaders to transform their lives, their teams, and their businesses.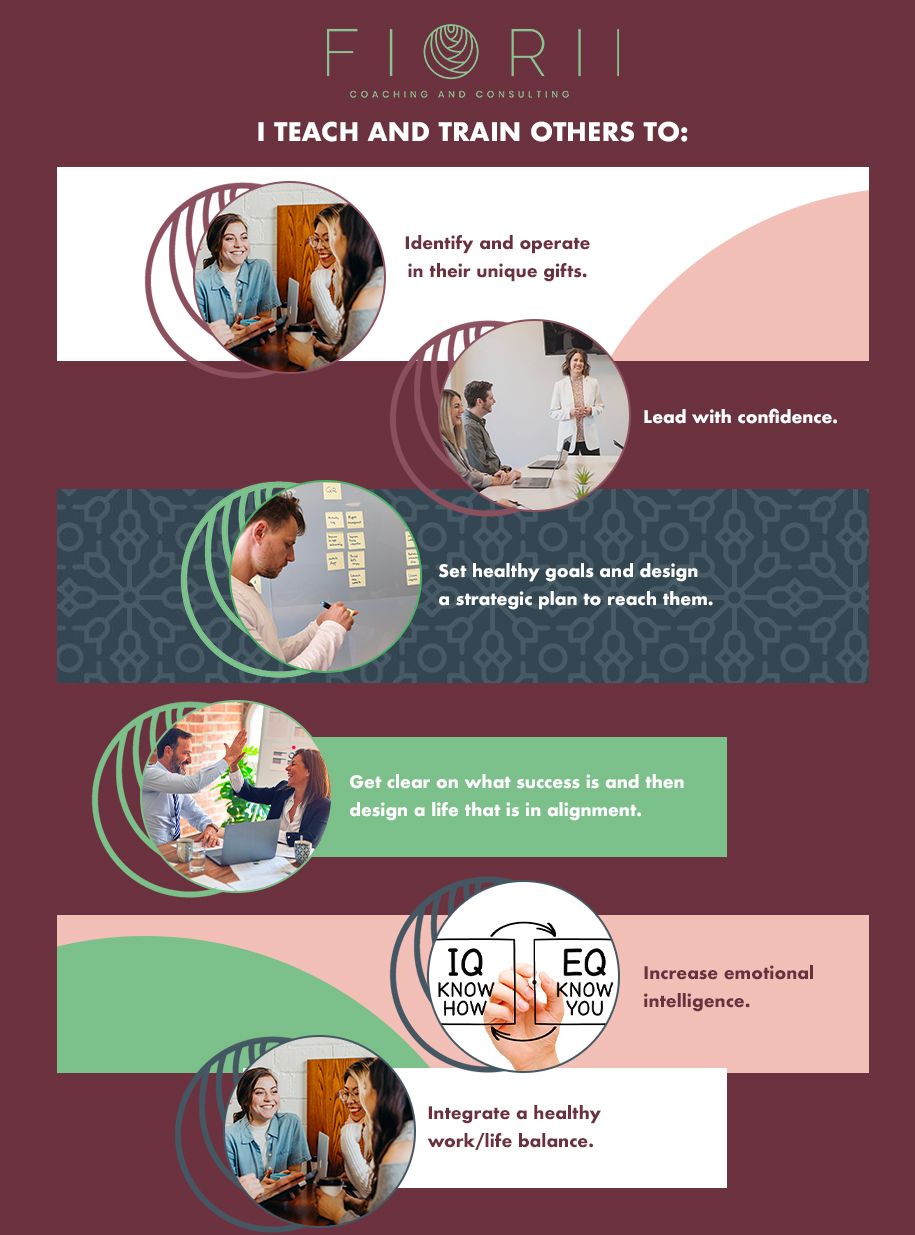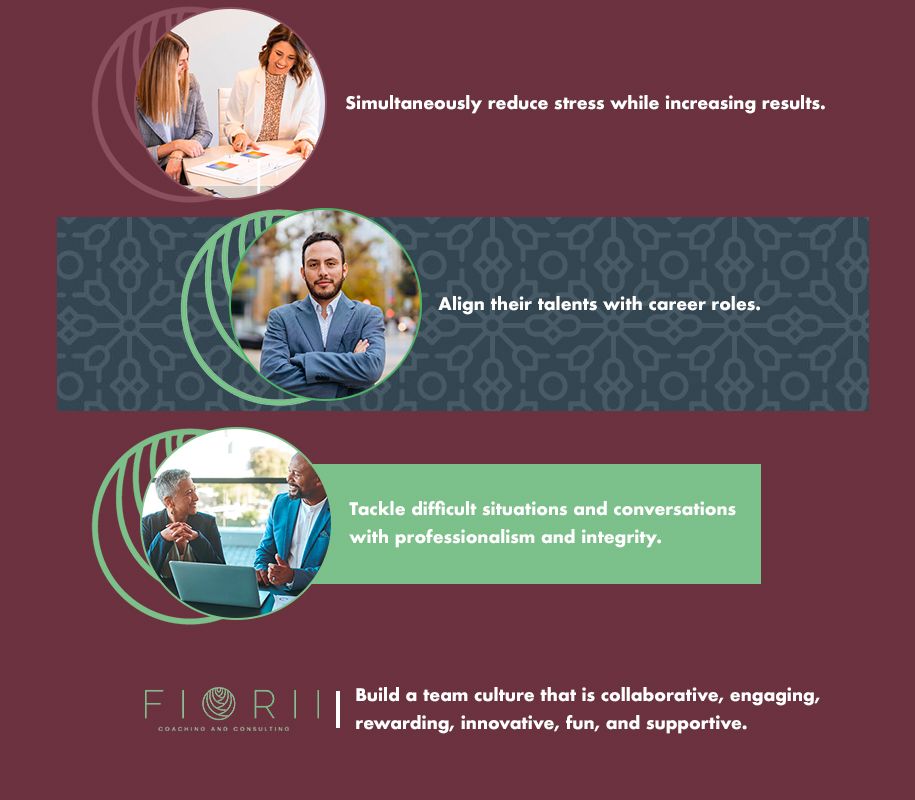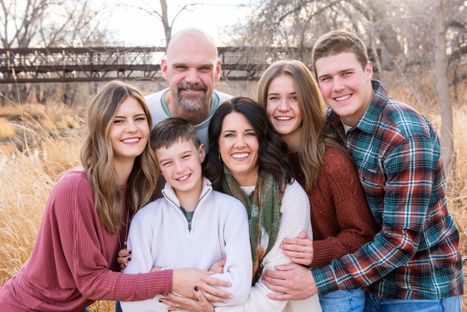 In addition to my certifications through Real Coaching, Real Success, and Birkman International, I hold my Bachelor of Science in Sports Science and a minor in Psychology.
My commitment is to your success—living the life and being the leader you have always dreamed of.
When I'm not working as a coach or leadership consultant, I love spending time with my husband of 24 years, Rob, and our four children. You can usually find us outside enjoying beautiful northern Colorado or at a gym or field cheering on our kids.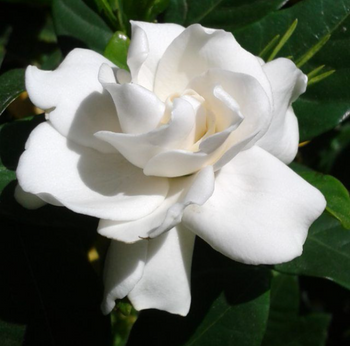 Our Mission & Values
Fiorii [fee yor ee]: to flourish
Just like the beautiful fiore gardenia, there are times to thrive, times to prune, times to water, and times when we are patiently waiting beneath the surface to bloom. All of these seasons are vital. They depend on one another for survival.
So it is in life, relationships, and business.
Trust
Honesty
Confidentiality
Balance
Actionable Change
Compassionate listening
Respect

Family
Integrity
Holistic Success
Virtuous Leadership
Life-long learning
Empathy
Personal Responsibility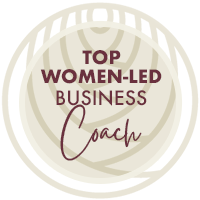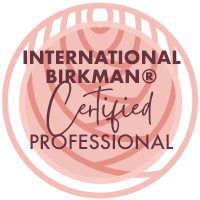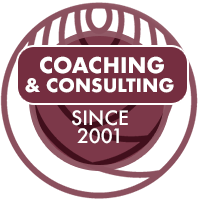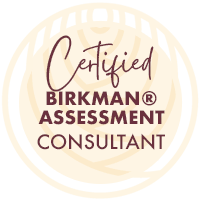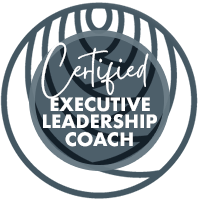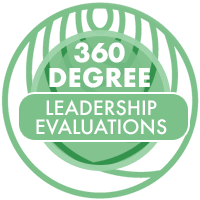 Sign Up For Our Newsletter!
We're excited to share our latest insights and updates with you. Sign up for our newsletter to receive the latest information on our services and exclusive offers.